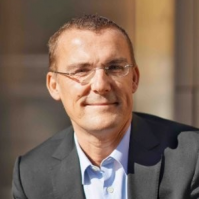 Swiss Private Finance was founded by François Deswarte, who has 25 years of credit experience.
In the Private Banking space, Francois has closed 285 credit transactions for individuals and their private structures for a total of $3.45 bn.
10 years in Corporate Banking
Francois started his career in the Corporate Banking area, working 10 years for a French international bank in Milan, Paris and New York.
During these years, he first provided financial analysis on companies and then managed credit departments. He was deeply involved in providing credit facilities to multinationals and SMEs such as Revolving Lines, Term Loans, Leverage Buy-Out, capital call financing, leasing, FX and swaps.
15 years in Private Banking
In a second stage, he spent 15 years in Private Banking in managing positions for four Geneva-based major banks to provide tailor-made credit solutions to High Net Worth Individuals located across the globe.
Solutions include loans against portfolios, Single Stocks, Middle-East shares, Life Insurance, Guarantees, Residential and Commercial Properties (incl. Islamic Finance), jets, yachts, artworks, Private Capital, Hedge Funds or Private Equity Funds.
His job required extensive travelling to key financial centres such as New York, London, Dubai, Mumbai and Singapore.
Graduated form Paris-based ESCP (Ecole Supérieure de Commerce de Paris), François lives in Geneva since 2004. He's fluent in French, English and Italian and has knowledge of German.